"There's Something for Everyone at Sullivans"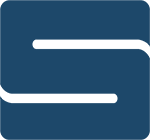 "Our customers have come to know the big "S" as the company that always puts service and reliability first."
Sullivans (SI) Limited, established by an Australian trader, E.V.Lawson after World War II, is a well-established and highly reputable company, changing its name to Sullivans in 1977.
Sullivans is one of the country's leading wholesalers and distributors, as well as offering Duty Free services. The operations are well planned and diversified to include a wide variety of both local and imported beers, Australian, New Zealand & European wines, spirits and premixes. We also provide general goods such as soft drinks, Toiletries, Paper Goods, food, & pet food.
EXCLUSIVE DISTRIBUTORS OF
Sullivans (SI) Ltd has the largest range of international wines and champagnes in the country, including Australian, New Zealand, French and Spanish wines. We offer a variety of flavours and brands including some of your favourites like McGuigans, Villa Maria, Penfolds and De Bortoli Wines which we regularly expand.
Sullivans (SI) Ltd is the sole distributor of Tooheys Beer which includes XXXX Gold & Bitter, James Squire Craft Beer, and the entire Tooheys range. We also stock a variety of other imported and local beers and ciders, such as Corona, Crown Lager, Stella Artois, Pure Blonde & all your favourites. We are continuously adding to our selection.
Sullivans (SI) Ltd has an extensive range of spirits from Australia, New Zealand, Europe and the Caribbeans. We stock a variety of popular spirits such as Johnnie Walker, Jack Daniels, Jim Beam & Absolut, as well as speciality brands such as Martell Cognac, Balvenie Single Malt and many more.
Sullivans (SI) Ltd is the sole distributor of the famous Vodka Cruiser, Woodstock and Premixed Shots. We also offer international drinks such as Bundy & Cola, Canadian Club & Dry, Johnnie Walker & Cola, and many more. There are also locally made premixes available.
Sullivans (SI) Ltd has a huge range of non-alcoholic beverages that perfectly complement our spirits and keep you hydrated in the Solomon Islands heat. We are the sole distributor of Dimes 100% Premium Juice, which comes in a range of flavours and packaging to suit your everyday needs. We also supply the Coca Cola Range, Oz Water, Red Bull, Old Tavern Ginger Beer and many more.
Sullivans (SI) Ltd distribute Pall Mall Cigarettes, which can be bought in cartons, sleeves or single packets.
Sullivans (SI) Ltd also stock a range of other products including Gillette Shaving Kits, Head & Shoulders, Hand Sanitizer, Smith Chips; Doritos; Chocolates; Whiskers and Chum Pet Foods and many others. This range is continuously expanding to cater to all of our customer needs.
Sullivans (SI) Ltd is the sole distributor of Kimberly Clark Australia. We stock a full range of premium Huggies Baby Care, Home and Professional Cleaning supplies including the Viva range, Feminine Hygiene U By Kotex products, as well as Kleenex Bathroom and Facial Tissues.
Sullivans has a fully stocked Bond Store which serves all customers requiring Duty Free Services. Please note that Duty Free Orders require 3-5 working days processing time, due to the Solomon Islands Customs Authorities.
Sullivans will source any products that we currently do not stock for our customers.
So if there is anything in particular you are after, don't hesitate to ask!
Talk to one of our dedicated professionals today to see how we can help you.