"Why Settle for second best when you can have nambawan meat"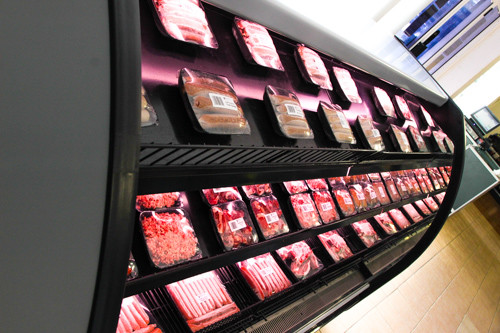 "Nambawan Meats Ltd is a leading wholesale and retail butchery."
Nambawan Meats Ltd is a leading wholesale and retail butchery in the Solomon Islands. Supplying all major Hotels, Restaurants, Cafes, Clubs, Resorts and Businesses with Beef, Lamb, Pork, Poultry, Seafood, Goat, Frozen Foods, and Smallgoods largely imported from Australia and New Zealand.
The majority of our smallgoods are produced on site in a modern Production Facility.
On display each day is a vast selection of gourmet meat products, a range of "ready-to-go" meals and traditional meat lines, as well as an assortment of sauces and condiments to complement any meal.
A stunning array of Australian & New Zealand wines down to Aussie pies & sausage rolls, seafood, organic meats and barbeques, complete the picture of a one-stop shopping experience for our customers.
EXCLUSIVE DISTRIBUTORS OF
Nambawan Pork is produced by some of Australia's best pork producers, who have honed their farming skills over the years to produce better quality pork. The new-look Australian pork is lean, convenient, quick to cook and by possessing a delightful delicate flavour, provides a wonderful option for the health conscious consumer while still being flavoursome.
Nambawan Meat sources its Halal Certified chicken products from Poultry Palace in Australia who meet our strict quality and taste requirements. Nambawan then value adds to provide a comprehensive range of chicken products for our customers to choose from.
Nambawan Beef is your guarantee of the best quality Australian beef. Pasture-bred and grass fed, our beef meets strict quality standards. With Nambawan Meats, what you get is 100% pure Australian Beef. Flavoursome, wholesome, just the way Beef is supposed to taste. 
Nambawan Lamb (Halal Certified) is produced in fertile regions with vast, lush pastures that are enhanced through good annual rainfall. Due to climatic variations, the lamb production season in Australia and New Zealand changes from State to State, giving a year round supply of quality lamb carcasses.
Nambawan Goat meat is sourced from Registered Australian suppliers guaranteeing the freshest and youngest Goat meats available and is popular with many restaurants for the sweet taste.
Nambawan Seafood range consists of Imported Products from Australia and New Zealand with a preference to Wild Caught Seafoods. Our range includes Ocean Fillets, Barramundi, Salmon, Tuna, Bassa, Trout, Prawns, Oysters, Marinara Mix, Squid, Mussels, Baby Octopus and many more.
Nambawan Meat Ltd stock a large variety of Retail and Foodservice Frozen vegetables, Ready to Eat frozen packed foods, Chiko Rolls, Asian Products such as Prawn Balls, Rice Balls, Tofu Puffs, Asian Stir Frys, Spring Roll Pastry and Wonton Pastry. There is a vast category with new lines added continuously.
Nambawan imports quality range Hams, Bacons, Salamis, Prosciutto and Pastrami to name a few. Our Gourmet Sausages are hand made using only Australian and New Zealand meats and Nambawan Meats boasts the largest variety in the Solomon Islands. Nambawan Meat Ltd also produces 100% Lean Chicken sausages, Breakfast Sausages, Pork Sausages and a range of Pre-cooked Saveloys, Frankfurters and Patties.
Nambawan Meat Ltd provides Portion Control cutting for Hotels, restaurants and Caterers to assist with Plate sizing and Cost efficiencies.
Value Add Products
Using the fresh, quality meat cuts we stock every day, our Butchers create ready-to-go meal solutions that look good, taste good and take all the hassle out of preparing dinner! A wide range of items are available daily such as: chicken kiev, chicken Schnitzel, kebabs, beef stroganoff, burgers, and a wide range of marinades are available to spice up your favourite meat cuts.
Nambawan Meat Ltd has an extensive range of Catering, Retail and Portion Control Sauces and Condiments to compliment most occasions.
Nambawan Meat Ltd stock a variety of Fries from Australia, New Zealand and Europe to include 13ml, 10ml, 7ml and Shoestring, available in 3.5 kg packs to 15kg Cartons.
Nambawan Meat Ltd stock a variety of Ice Cream Flavours from Australia and New Zealand. There is a flavour to suit most tastes including the standard Vanilla, Chocolate, Neapolitan, Mango, Boysenberry to name a few.
Nambawan are the exclusive distributors of the Famous Out Back Pies brand from Australia, of Meat Pies, Curry Pies and King size Sausage Rolls.
The Muffin range includes the ever popular Chocolate, Blueberry, Apple and Cinnamon. All products are individually wrapped.
Talk to one of our dedicated professionals today to see how we can help you.